Sunday November 20 from 11 a.m.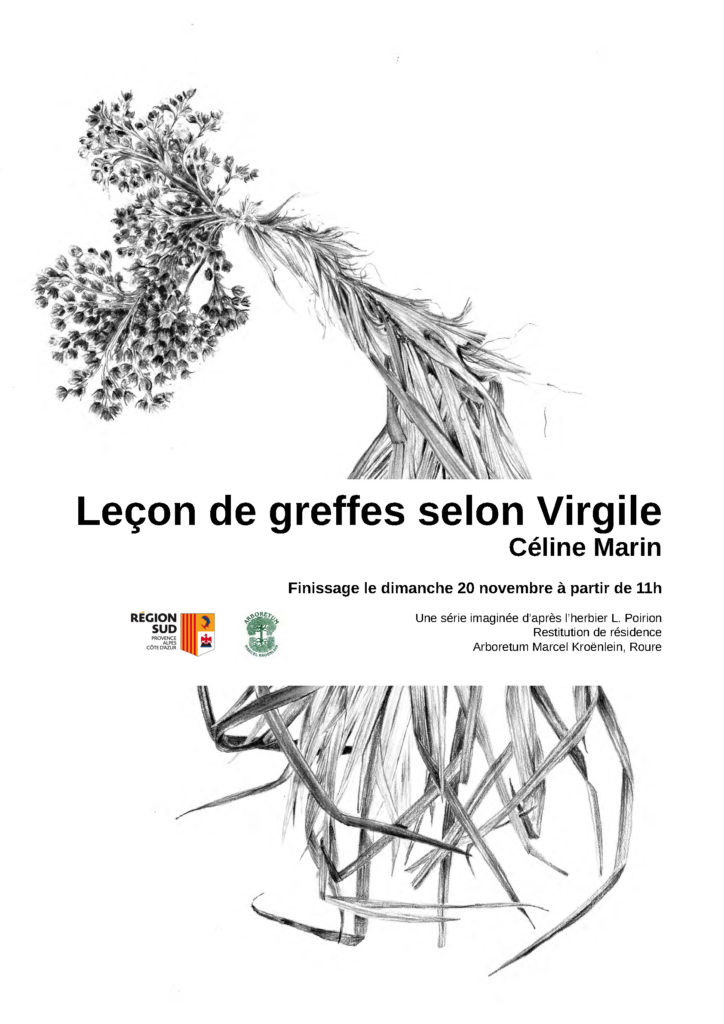 Here comes the last day to admire the exhibition, so unique by Céline Marin, of her drawings which make up the series "Leçon de grafts according to Virgile". His collection of images comes from the Louis Poirion herbarium – to be discovered in the scientific room of the Arboretum Marcel Kroënlein in Roure.
In the Georgics, Virgil encourages us to force nature. At the time, a law in Rome authorized as possible crosses only those that could be fertile. All the other grafts are doomed, considered extravagant because against nature. Virgil is shocking in his verses, because he deals with grafts being made between species belonging to different families. By this hybridization, the plant becomes monstrous, foreign to itself, it moves away from its nature.
It is the same for the work of art: the artist glues, pegs, hardens what he thinks is done to go together. Everything then becomes possible, surmountable: reality gives way to the realization of the imaginary.
The artist will present and sign his limited edition numbered editions (€25) and his 12 originals (€650 each).
Those who wish can bring their picnic and settle in the arboretum where they will be welcome enjoying the beautiful fall light, the works of art, the trees planted last week and the gentle warmth of the geodesic greenhouse.
Great sales so that you can take plants from the small market for €1 or €2 before a night of frost seizes their roots. l organized on this occasion, will be offered to you by the Departmental Council, which we would like to thank.
R.V. at the Arboretum de Roure, in the upper chalet on Sunday November 20 from 11 a.m. until nightfall.